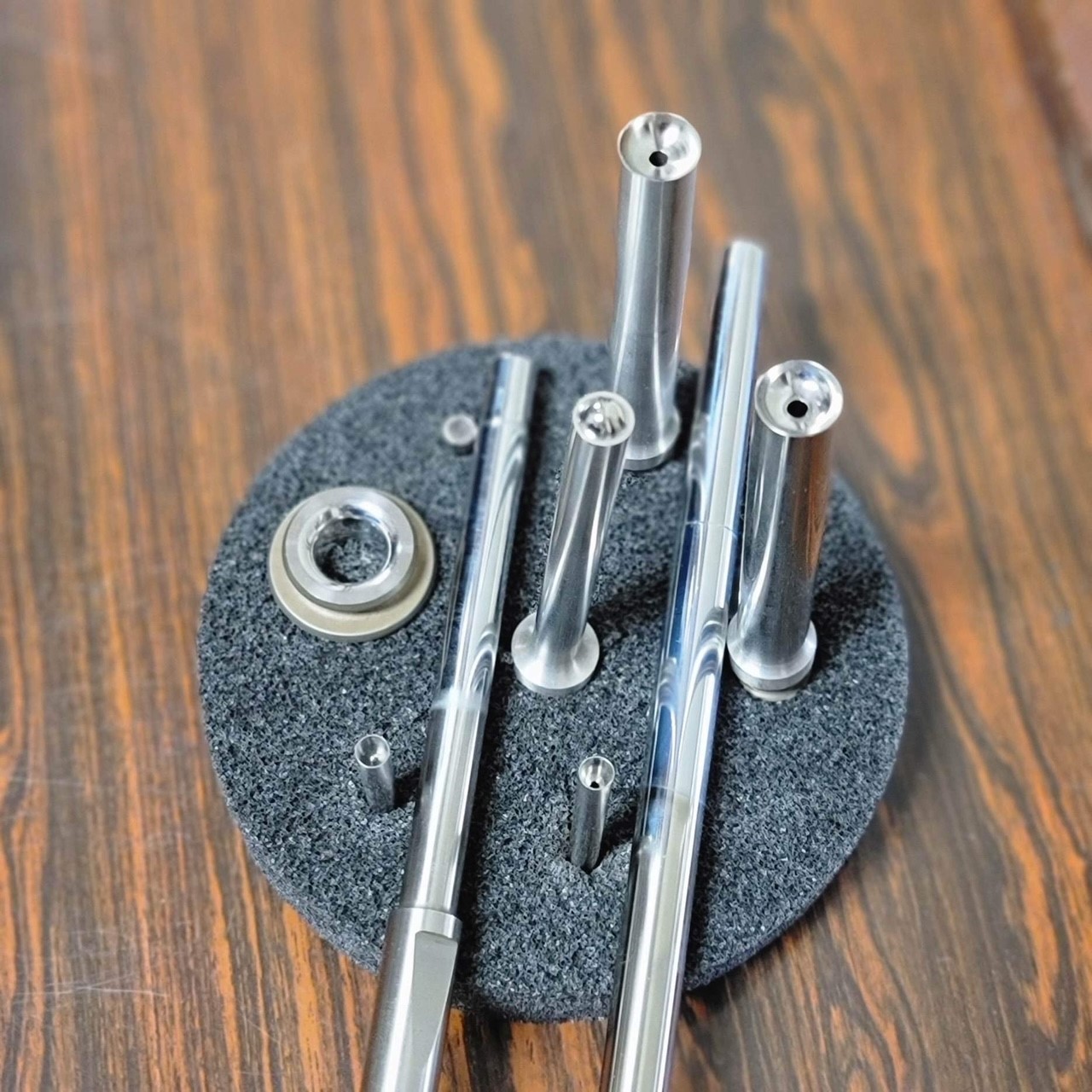 Give Your Tooling a Professional Look with Surface Finishing Services
---
Surface finishing services cover a broad range of industrial processes that remove, add, or alter material to improve the appearance and durability of the finished tooling. At Pivot Precision, we offer advanced surface finishing services to improve the look and lifespan of your tooling. Learn more about our capabilities below or contact one of our helpful team members for more information.
---
Benefits of Surface Finishing Services
---
Increased Corrosion Resistance
Finishing your tooling changes the surface of the metal, making it more resistant to corrosion.
Elminiates Surface Defects
Thorough finishing can minimize any defects or deformities, ensuring your tooling creates parts with tight tolerances.
Better Aesthetics
Finished metal gives a smooth, shiny appearance that's appealing to the eye.
---
Pivot Precision's Surface Finishing Equipment
---
Our high-quality, high-precision surface finishing equipment will give your tooling a polished, clean look. Our facility features:
Two micro polishing stations
One Air Braid
One honing machine
Two deburring stations
One low-temp oven for cleaning
Two polishing tumblers
---
Work with Pivot Precision for Your Surface Finishing Needs
---
Pivot Precision is your go-to provider for high-quality surface finishing services. With decades of experience and an ISO certification, we're dedicated to delivering the highest quality products for our customers. Our clients use our tooling for various industries, including the ammunition, automotive, medical, and firearm sectors. We can also comply with Mil-Spec, medical, and automotive standards, as needed.
With extensive capabilities, we can deliver short lead times on demanding specifications and high complexity products. Additionally, we have a strategic location near Niagara Falls, New York, which puts us close to airports and the interstate for quick delivery on international or domestic shipments.
Ready to start your surface finishing project? Request a quote today.
More Capabilites