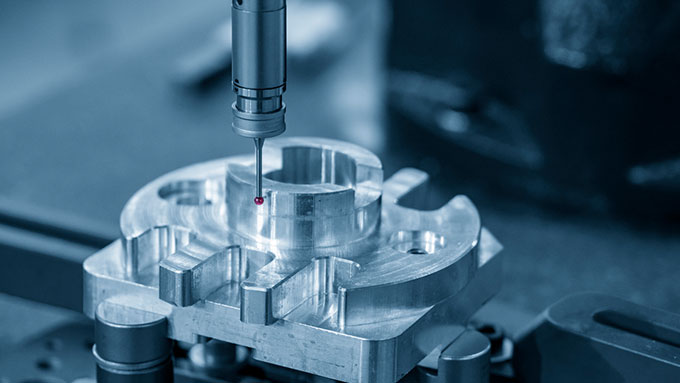 Get Quality Parts, Every Time with Our Inspection and Testing Services
---
After you've spent countless hours designing and creating your tooling, you don't want it to fall flat on the manufacturing floor. That's why it's crucial to test and inspect your tooling before it heads to the final production phase. At Pivot Precision, we understand this need, and provide quality tooling inspection and testing services to our customers. Learn more about our capabilities below or reach out to our team with questions..
---
Benefits of Tooling Inspection and Testing
---
First Article Inspection Ensures Product Accuracy
We provide first article inspection to ensure your tooling creates the most accurate parts. We take one or several parts from the first production run and compare them to your client specifications.
Lower Risk of Defects
When we complete our tooling inspection and testing, we can quickly catch any small issues before they become big problems. If needed, we can tweak your tooling design to create the best parts for your organization.
---
Why Work with Pivot Precision for Your Tooling Needs?
---
As an ISO-certified supplier of highly specified precision components, we're uniquely positioned to take on even the most complex tooling requests. We have more than 50 years of experience creating the best tooling solutions for our customers, and we're ready to do the same for you.
When you work with us, we'll do everything we can to make the process as seamless as possible. Our workforce is dedicated to meeting challenging specifications, delivering the highest quality products, and maintaining customer satisfaction standards. With our extensive manufacturing capabilities, we can deliver short lead times on demanding specifications and high-complexity parts. Additionally, our strategic location near Niagara Falls, New York puts us in close proximity to airports and the interstate for quick delivery on international or domestic shipments.
Contact us for more information about our testing and inspection services or request a quote here.
More Capabilites