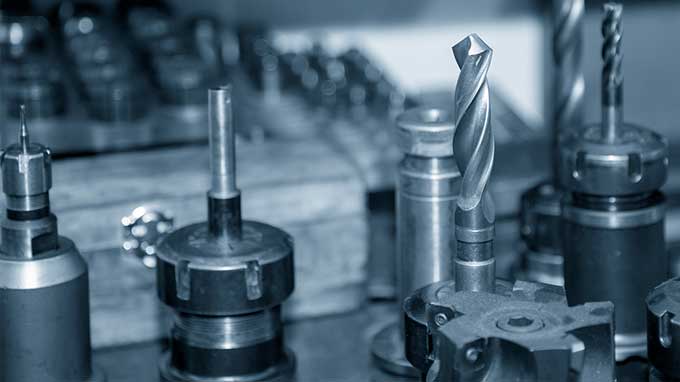 Strengthen Your Tooling with Cryogenic Metal Treatment
---
Cryogenic hardening uses cryogenic temperatures — usually below -238°F — to strengthen and enhance the grain structure of metal tooling. While cryogenic metal treatment isn't necessary, it can dramatically decrease strains and fatigue put on your tooling during use. Learn more about the benefits of cryogenic hardening below or contact one of our helpful team members for more information.
---
Benefits of Cryogenic Metal Treatment
---
Greater Durability
Cryogenic treatment changes the properties of metal, resulting in a material that has fewer imperfections and greater overall strength. This gives the metal an improved resistance to wear during use, and helps it resist corrosion.
Less Residual Stress
When metals go from a liquid to solid state, the material will develop weak structural areas. Ignoring these weak points increases the likelihood that tooling will fail. Cryogenic metal treatment reduces the number of weak points and decreases the chance of failure when in use.
---
Pivot Precision's Cryogenic Hardening Equipment
---
One cryogenic deep freeze vessel
Why Work with Pivot Precision?
Pivot Precision is an ISO 9001:2015 certified provider of durable tooling for various industries. With decades of experience and a workforce dedicated to meeting challenging specifications, there's no better company to work with for your needs. We work with companies in the ammunition, automotive, medical, and firearm sectors, among others. Additionally, we can comply with Mil-Spec, medical, and automotive standards, if required.
Our robust facility has extensive manufacturing capabilities, allowing us to deliver short lead times on demanding specifications and high complexity tooling. Our strategic location near Niagara Falls, New York, puts us close to airports and interstates for quick delivery on international or domestic shipments.
Ready to get started with cryogenic hardening? We'd love to help. Contact us for more information about our services or request a quote here.
---
More Capabilites