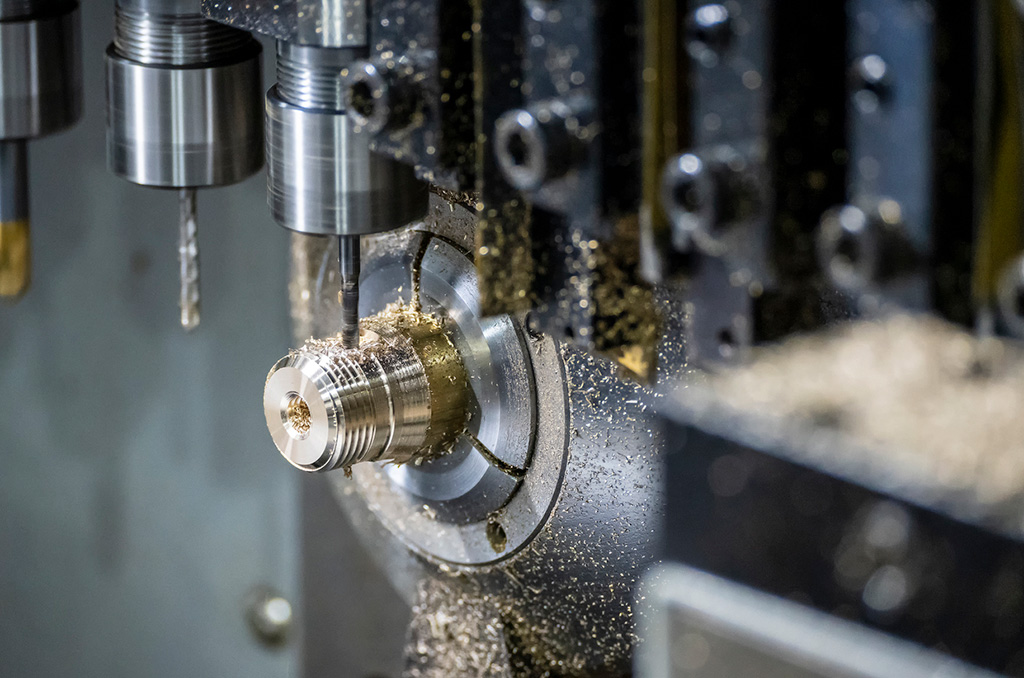 Quality Swiss Turning Services for Your Specific Application
---
Our precision machine shop's state-of-the-art equipment ensures your Swiss turned tooling is manufactured quickly and built to tight tolerances. Pivot Precision employs an experienced team of CNC machining professionals who are dedicated to providing you with the highest quality Swiss turning services. Learn more about the benefits of CNC Swiss turning below or contact one of our helpful team members for more information.
---
Benefits of CNC Swiss Turning
---
Swiss lathes can operate unmanned, which cuts lead times for your Swiss turning services.
Eliminate Secondary Operations
With milling, drilling, reaming, and sawing capabilities, Swiss lathes can often eliminate the need for secondary operations.
Ability to Machine Small, Complex Tooling
While other types of machines are able to machine small, complex tooling with tight tolerances, they take more time and have less consistency from part to part. CNC Swiss turning machines are able to quickly mass-produce complex tooling for various industries.
---
Pivot Precision's CNC Swiss Turning Equipment
---
Our CNC Swiss turning equipment allows for high production runs on parts from 1.25 dia to as small as .060 dia. Our shop currently has:
Four Citizen L-20 machines with live tooling
One Citizen L-32 machine with live tooling
One Citizen L-12 machine with live tooling
Three Citizen A-20 machines with live tooling
---
Why Work with Pivot Precision for Your Swiss Turned Parts?
---
Pivot Precision is an ISO-certified supplier of highly specified precision components with more than 50 years of experience. Our workforce is dedicated to meeting challenging specifications, delivering the highest quality products, and maintaining customer satisfaction standards. We supply Swiss turned parts for various industries, including the ammunition, automotive, medical, and firearm sectors. We can also comply with Mil-Spec, medical, and automotive standards as required.
With our extensive manufacturing capabilities, we deliver shorter lead times on demanding specifications and high complexity parts. Our strategic location near Niagara Falls, New York puts us in close proximity to airports and interstate for quick delivery on international or domestic shipments.
Contact us for more information about our Swiss turned parts or request a quote here.
More Capabilites