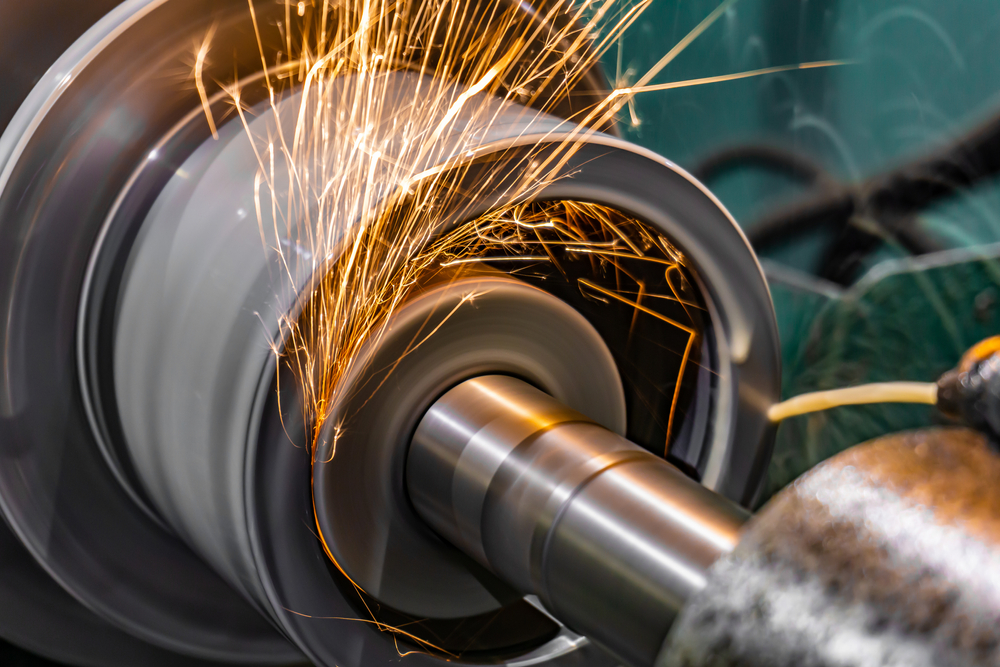 Pivot Precision's Grinding Services Perfect Your Tooling
---
Grinding services are carried out to remove material and achieve fine tolerances and surface finishes. At Pivot Precision, we offer various grinding services including ID, OD, profile, jig, and surface grinding. Learn more about our capabilities and equipment below or contact one of our helpful team members for more information.
---
Benefits of Grinding
---
Ability to Produce Tight Tolerances
Grinding is one of the best ways to ensure your parts meet your tight tolerance requirements. We're able to take small sections off your tooling to create a uniform, reliable shape for your application.
Reduced Risk of Tool Failure
Some materials, like nickel alloy, are strong, resist corrosion, and don't absorb much heat. That means it's more difficult to machine than other materials. If we were to use traditional machining methods, the tools might break, resulting in costly downtime. Grinding mitigates this risk.
---
Pivot Precision's Grinding Equipment
---
Our shop features some of the best grinding equipment on the market today. Most of our equipment can produce tolerances up to .0002 in. We currently have:
1 – M x7 Anca Shape Cutter Grinder ('16)
4 – ID Internal Grinders
2 – Moore Jig Grinders
1 – Moore CNC Grinder
1 – Pivot Straight Grinders
2 – Chevalier CNC Surface Grinders
2 – Chavalier CNC Form Grinders
6 – Cincinnati Centerless Grinders
2 – Monza Centerless Grinders
3 – Myford Utility Grinders
8 – Parker Manual Surface Grinders
4 – Norton Surface Grinders
1 – 18 x 60 Madison Surface Grinder
2 – Meister-G3UP Amada Grinder ('21)
---
Looking for a Grinding Services Partner? Work with Pivot Precision
---
With decades of experience, our ISO-certified shop is uniquely positioned to provide high-quality tooling for your operation. Our skilled employees are dedicated to meeting challenging specifications and maintaining your high standards. We're well versed in providing precision tooling to the ammunition, firearm, automotive, and medical industries, and can deliver tight tolerance tooling to other sectors, as well. We can comply with Mil-Spec, medical, and automotive standards as required.
Our extensive manufacturing capabilities allow us to reduce lead times on high complexity tooling with demanding specifications. Our location near Niagara Falls, New York, also allows us easy access to airports and interstates, enabling quick delivery on international or domestic shipments.
Contact us for more information about our grinding services or request a quote here.
More Capabilites