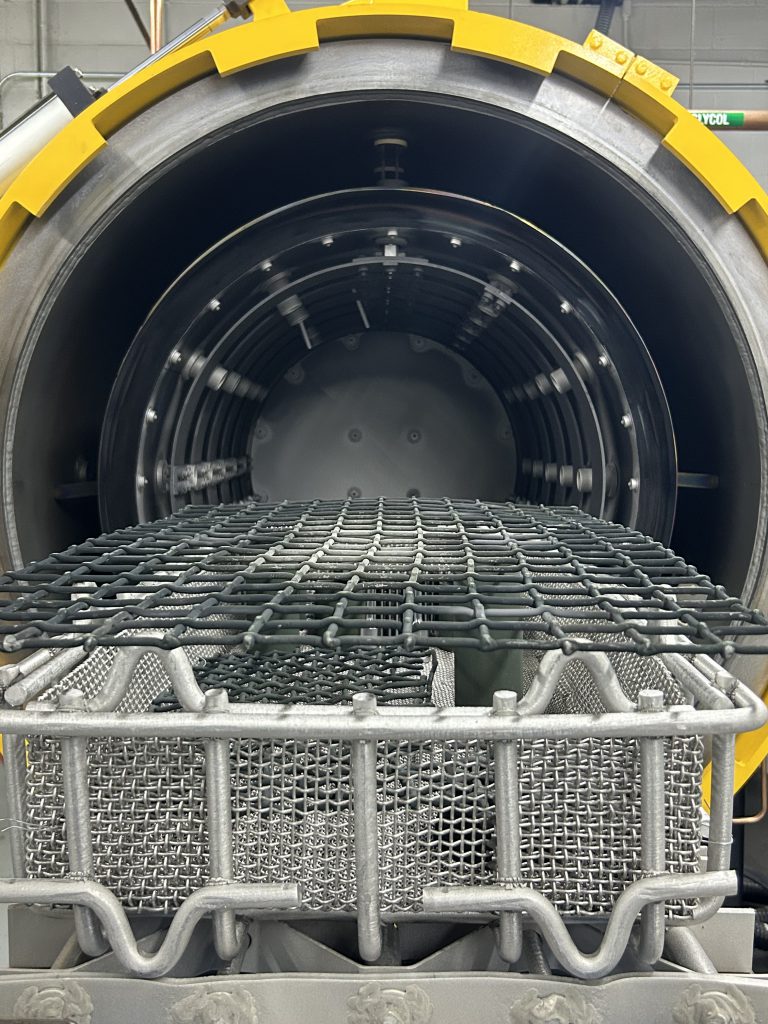 Improve Tooling Durability with Metal Heat Treating Services
---
Metal heat treating services are designed to make superior, longer-lasting tooling. It involves heating up the metal until its microstructure changes. While in that state, it's rapidly cooled, which hardens the metal. Heat treatments may be done throughout the manufacturing process, depending on the need. At Pivot Precision, we offer high-quality heat treating services to increase the durability of your tooling. Learn about our capabilities below or contact our team for more information.
---
Benefits of Metal Heat Treating Services
---
Increased Tooling Durability
Heat treatment can greatly increase the strength of your tooling, meaning it won't wear out as fast and can make more parts before needing repairs.
Altered State Suits Specific Needs
When you alter the microstructure during the heat treating process, you can also alter its corrosion resistance, magnetism, and heat and electrical conductivity.
---
Pivot Precision's Heat Treating Equipment
---
Our state-of-the-art equipment can efficiently provide metal heat treating services, speeding up turnaround times. Our shop features:
One GM vacuum furnace — auto
Three Grieve furnaces — draw
One Lucifer HS86GT-24 high heat manual furnace
One Cryogenic deep freeze vessel
Two Wilson Rockwell 574 hardness testers
One Solar Mentor Pro vacuum furnace
One Lepel Induction Heater
One Taylor Winfield induction heater
---
Work with Pivot Precision for Your Heat Treating Needs
---
With more than 50 years of experience, our ISO-certified shop provides the highest quality tooling for your operation. We have skilled employees who are dedicated to meeting challenging specifications and maintaining customer satisfaction standards. We provide highly specified precision tooling to various industries, including the ammunition, firearm, automotive, and medical sectors. We can also comply with Mil-Spec, medical, and automotive standards if required.
Our extensive manufacturing capabilities reduce lead times on high complexity tooling with demanding specifications. Our location near Niagara Falls, New York, also positions us close to airports and interstates, allowing for quick delivery on international or domestic shipments.
Contact us for more information about our heat treating services or request a quote here.
More Capabilites