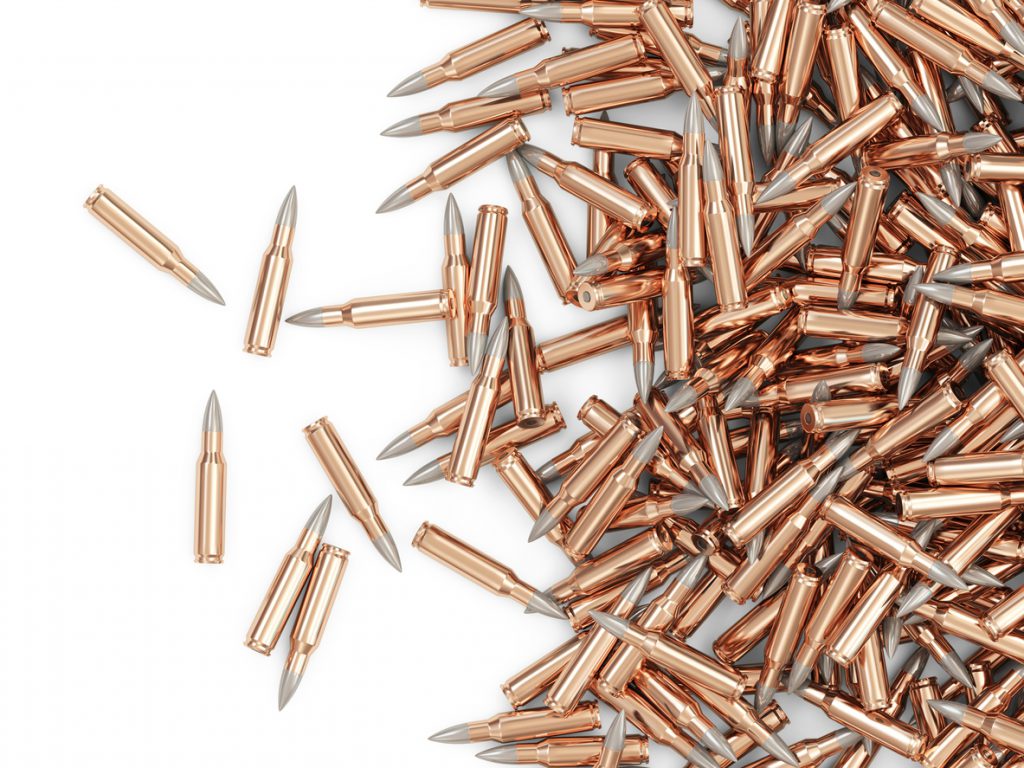 What to Look for in an Ammunition Manufacturer
Choose the Right Partner for Your Ammunition Project
Finding the right ammunition manufacturer is crucial for your business' success. Choosing the wrong partner could result in increased lead times or failure of your customers' equipment, negatively affecting your business' reputation and bottom line. Conversely, choosing a well-equipped, experienced ammunition manufacturer will ensure your parts are turned around quickly and your customers have a great experience with your equipment.
When you're looking for an ammunition manufacturer to partner with, how do you ensure they'll be an excellent fit for you? Read on to learn about the top qualities you should consider before signing on with a company.
Qualities to Look for in an Ammunition Manufacturer
Experience
When looking for an ammunition manufacturer, you'll want to consider experience above all else. A company with decades of experience can seamlessly guide you through the production process and turn your product around quickly.
At Pivot Precision, we specialize in numerous industries, but we've especially established ourselves as a quality firearm part and ammunition manufacturer. We've served the industry for over 50 years, uniquely positioning ourselves to meet challenging specifications and deliver high-quality parts that maintain customer satisfaction.
Industry Certifications
Industry certifications show your prospective partner's commitment to quality. When you partner with a company that has these certifications, you'll be sure to receive the best possible products for your application.
Pivot Precision is committed to excellence and maintains an ISO 9001 certification to ensure quality. ISO 9001 sets the criteria for a quality management system and is based on several quality management principles, including:
Strong customer focus
Motivation and implication of top management
A manufacturing process that produces consistent and predictable results
Engagement of employees
Ongoing focus on improvement
Evidence-based decision making
Relationship management
ISO's quality management principles help ensure that our customers get consistent, high-quality products and services. We also comply with military, medical, aerospace, and automotive device standards to provide our customers with the best products and services.
Flexible Production Output Capabilities
Your business may see an increased need for ammunition during certain times of the year, and you need a company that can handle fluctuating demand. When you're looking for an ammunition manufacturer, ask them how they plan to support your business through busy and slow times.
As a contract manufacturer with decades of experience, Pivot Precision can handle moderate to high-volume orders, allowing us to meet your specific production goals. We'll work with you to understand your exact needs and deliver on your expectations.
Ability to Produce Parts with Tight Tolerances
If your ammunition is not produced with tight tolerances, customer equipment could fail, resulting in dissatisfaction and even force you to make a tooling or process overhaul. These issues could have lasting, damaging effects on your organization's reputation. When interviewing potential ammunition manufacturers, ask them if they can make parts to tight tolerances.
At Pivot Precision, our vertically integrated internal production capabilities allow us to deliver short lead times on complex, tight-tolerance, highly specified parts down to 0.030-inch feature sizes with 0.0002-inch tolerances. When you work with us, your customers' equipment is sure to work correctly.
Turnkey Manufacturing Capabilities
You need a partner that will support you through the entire manufacturing process. We pride ourselves on offering a range of secondary services to ensure our customers have the best experience possible when working with us.
In addition to making ammunition, Pivon Precision also offers full inspection and reporting, assembly and testing, batch and part traceability, part marking, and customer inventory management services, among others.
Our assembly services feature manufacturing and inspection cells customized to customer products and heat number certification. We offer First Article Inspection and can provide customer-specific reporting and certificates of conformance. If our customer requires customized labeling, we offer part electro-etch, tool crib and inventory management, specialized packaging and labeling, kitting with vacuum packaging, and multi-location and international shipments.
Are you interested in learning more about our services? Click here to explore our full list of capabilities.
Partner with Pivot Precision for Your Ammunition Needs
Pivot Precision is a long-standing, ISO-certified supplier of highly specified precision components for various industries. With decades of experience, you can rest assured that your parts will be made to your exact specifications.
Our workforce is dedicated to a culture of meeting challenging specifications, delivering the highest quality and maintaining customer satisfaction standards. With our extensive manufacturing capabilities, we are able to deliver shorter lead times on demanding specifications and high complexity parts. Additionally, our facility near Niagara Falls, New York is close to airports and interstates for quick delivery on international or domestic shipments.
Let's Talk About Your Production Goals
Ready to partner with an ammunition manufacturer to reach your production goals? Contact one of our helpful team members here.